BIG DATA - MANAGEMENT INFORMATION
SOURCE OF INFORMATION
THE HIGH VOLUME OF INFORMATION RELATING TO TAXES, FEES, CONTRIBUTIONS, PAYMENTS, COMPENSATIONS, DECLARATIONS AND OTHER TENS OF INFORMATION GENERATED BY ALL EVENTS THAT ARE OCCURRED IN THE ORGANIZATIONS ARE DIRECTED TO A SINGLE DATA STORAGE SITE IN TEN DATA BANKS.

BELOW, SOME OF THESE EVENTS PROCESSED BY OUR SYSTEMS: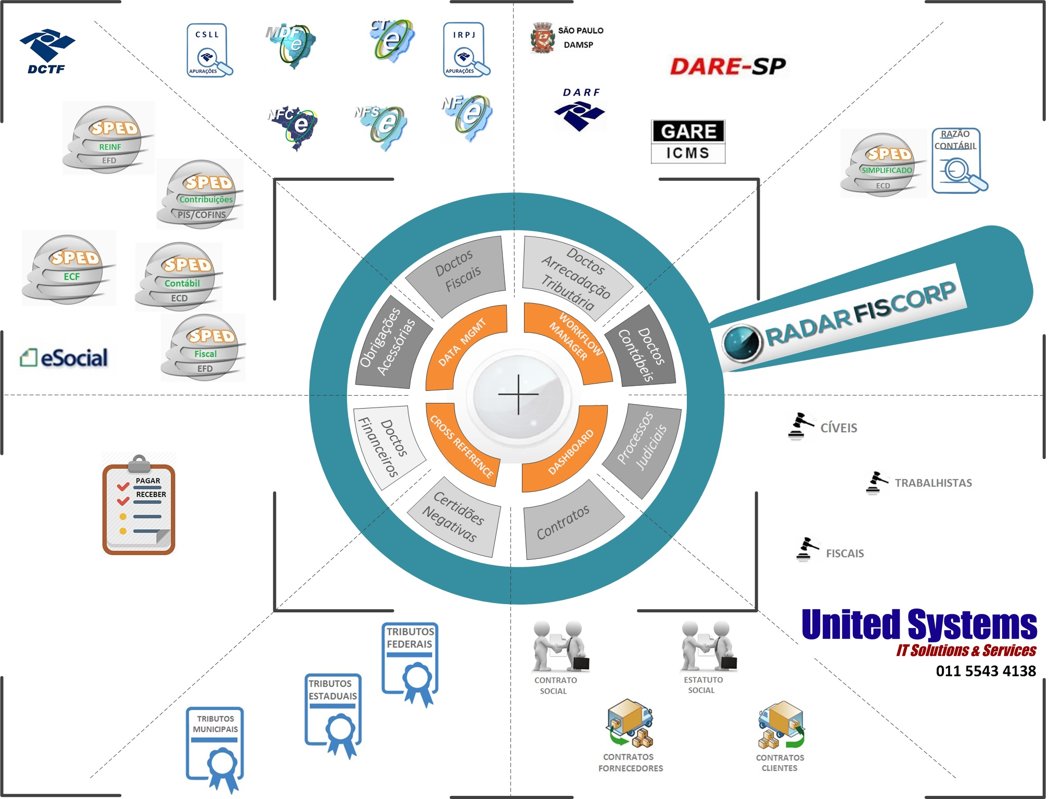 THE INFORMATION OF YOUR BUSINESS IN DIGITAL FORM
All Tax Documents (Darf's, Gathered Guides, Sped Files, Negative Tax Certificates, Contracts, etc.) are stored in the Cloud environment in an agile and secure way, ensuring that all digital information is available to the organization.

The Digital Revolution of Information - Necessary changes for manipulation of large volumes of Documents.

DECISION-MAKING - INDICATORS AND MANAGEMENT INFORMATION
Analytics Reports and Corporate Performance Indicators - KPI